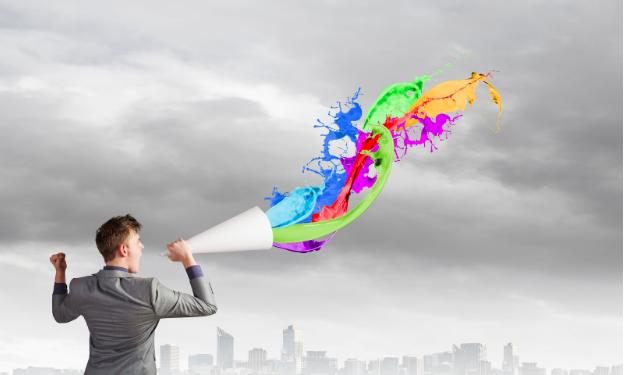 Digital marketing is constantly changing. That change can refer to completely new ways of doing things, like the rise of augmented reality (AR), or it can refer to approaching existing practices from a new perspective.
Both types of changes show how digital marketing trends evolve in response to the opportunities as well as the demands of audiences. Businesses have to keep up, otherwise, the things they used to do may suddenly stop working as well one day.
To help you keep on top of the latest practices and emerging strategies in digital marketing, consider the following five areas where the industry is seeing the most change.
Video Marketing Content on the Rise
Video content keeps gaining steam, and it's turning the format into a juggernaut that can't be stopped. In an era where video loads faster and is easier to consume on a tiny screen, people can't get enough of it. 45% of people watch at least one hour of video a day now, says Hubspot.
Now that people consume more video than ever, brands are eagerly trying to satisfy this demand. According to one survey, 82% of businesses say that video is a key component of their marketing mix, and 83% say that it brings them a solid return on investment (ROI).
The key with branded video is to not just entertain, but also inform. When trying to find information on a business, people are more likely to prefer to get it through a video compared to a text article or web page.
Google claims that half of internet users seek out a video related to their intended purchase before visiting a store. This fact means that having video versions of your blogs, product pages, and campaign materials is quickly becoming an expectation rather than a nice-to-have.
The good news is that providing a video in these situations can easily boost your marketing performance. For instance, adding a video to a landing page can increase that page's conversion rate by 80%.
For your business, try to think of ways to duplicate or replace content with video. By including more videos on your websites, emails, landing pages or social media posts, you can improve conversions and deliver on the demands of your audience.
Online Reviews Becoming a Major Focal Point for Small Businesses
Online reviews have always been important, but that importance has only increased in our mobile era. Now, people can look up options before every decision they make, and the reviews they find are one of the biggest influences on whether they end up picking one business over another.
91% of people read online reviews, says Forbes, and they generally expect a rating above 4 out of 5 before they will be interested. 85% of people also trust these reviews from strangers as much they would a personal recommendation from someone they know.
Even more shocking, internet users are most likely to say that online reviews are their most trusted source. While an average of 23% of people say that they prefer recommendations from friends, family or colleagues, 31% would rather pass judgment based on what reviews say.
Reviews can also become a major source of reputation damage. If you aren't monitoring your reviews and proactively adjusting your customer service strategy accordingly, you could be losing customers left and right without realizing why.
The best strategy for small businesses is to go ahead and ask every customer to send them a review if they liked their experience. Most people who have something nice to say end up not saying anything at all, while the customers you rub the wrong way are highly likely to share their bad experience online.
To balance out the equation, remind people a few times towards the end of their interaction or purchase process. Also, make leaving a review as convenient as possible, such as sending out a direct link to your preferred review platform, like Facebook, Yelp, or Google. Remember you can't ask for a good review, but it never hurts to ask in general.
Chatbots Helping Businesses Engage Directly With Customers and Offer 24/7 Support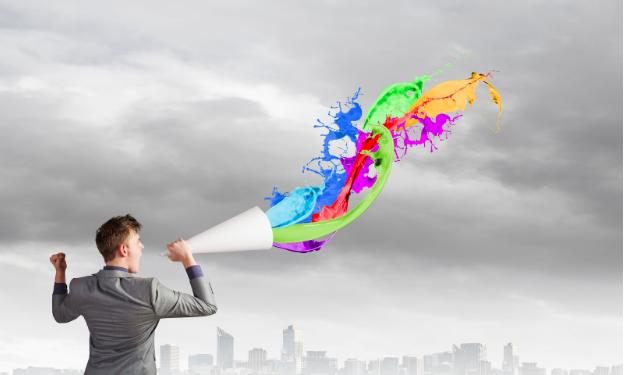 Chatbots are a computer controlled program that's designed to interact with people in a chat window or over a service like Facebook Messenger. Advances in AI and natural language processing have made chatbots incredibly useful in a variety of situations.
For instance, if you have a website for your service-based business, you can have a chat window automatically pop up and ask people if they have any questions or need help finding specific information. Or, you could connect a chatbot to your Facebook messenger account so that any time someone sends you a message, you can respond within seconds.
Chatbots have gained huge traction among larger businesses. "I've been testing them out the last six months and the results have been off-the-charts," says agency CEO Michael Tasner. "The crazy thing is, if you set up the bot correctly, it's very tough to tell if you're talking to an actual person or a bot."
You may think your own business wouldn't have the budget for something as fancy as an AI-powered customer service rep, but they're surprisingly affordable. Dozens of options now exist in a huge range of prices, so don't rule out hiring a robot to your staff if you want to engage customers more easily and learn more about them within conversation.
Paid Social Media Strategies Become Incredibly Important as Organic Reach Nosedives
It's no secret that social media platforms like Facebook have been making it harder for business Pages to find an audience. There are many solutions to this problem, but the most obvious and effective one is to replace unpaid posts with paid/promoted ones.
This effectively turns social media platforms into yet another advertising channel, but it does come with a few key benefits. Audience targeting can be incredibly precise, for one, and your posts can seamlessly blend in with people's newsfeed content when you create them the right way.
On the other hand, more businesses paying for ad space means competition for inventory gets stiffer. After all, there are only so many Facebook users and so many hours in the day they can look at the platform. That's why social media ad prices have been going up.
In response, businesses need to get smart about who they target and how they bid for ad inventory. They must also ensure that every view optimizes the chances of a click and that a solid amount of clicks can reliably convert. Benchmarking your data and curating your audience has never been more important.
Optimizing the Customer Experience, Especially for Mobile
With all this newness in the world of digital marketing trends, some businesses are having to take a step back to re-evaluate their entire marketing funnel. Consumers are getting savvier about ads and obvious sales pitches. That's why around 40% of internet users on average now block ads.
"You cannot build a single marketing funnel that takes your audience through a predefined step-by-step process anymore. They are onto you," cautions lead generation expert Scott Oldford. "They have been in dozens of marketing funnels like this already. You need to stand out; you need to turn your marketing funnel into an experience, and build real, significant trust."
Part of building this trust involves splitting off possible customer journeys so they can accommodate people's individual preferences. But you also have a keen eye for detail while using data to guide your decisions. Try to iron out the things that don't work — no matter how small. For instance, even the placement of a button or the color of a background can be enough to make someone less likely to convert.
Fix this problem with feedback, data analysis, and A/B testing. Never assume that what you have is "good enough." Today's modern businesses are constantly evolving and constantly reinventing themselves in light of the most recent trends. So should yours.